Give your property's roof a makeover with our array of solutions. Your roof is susceptible to weather damage which can affect its durability. To ensure your roof is long-lasting, we provide a complete installation and roof repair service. For further details about our assortment of solutions, please call our team FREEBUILDERQOUTE in Harrow North West London.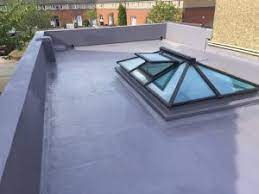 CONTACT OUR PROFICIENT TEAM IN LONDON FOR FURTHER DETAILS ABOUT OUR ROOF SERVICES AND REPAIRS.
ROOF SERVICES
Has the weather affected the durability of your roof? Or perhaps your roof could benefit from a cosmetic makeover. Whatever your requirements, our roofing experts are here to help. Plus, when the weather has damaged your property's roof, our dedicated team aim to travel to your property as quickly as possible to minimise the amount of damage.
From flat roofs for garages to pitched roofs with expertly placed pot or slate tiling, our dedicated team at FREEBUILDERQOUTE meet all your roofing requests. If you have any specific questions for our builders, why not get in touch?